About Us
With a desire to help patients reach their health potential through natural and effective chiropractic care,
Dr. Mark Sanders
opened Family Chiropractic Center in 1977. In 2001 he relocated his practice to Westlake Hills. Dr. Derik joined him in 2006. They have enjoyed building this practice over the years,focusing on creating a healing environment for their patients.
Our Approach
In our high-tech world, there is an over-reliance on expensive lab tests and X-rays. While these procedures can be useful, we are interested in decoding the messages each body has to convey via various clues. Posture, joint ranges of motion, comparative muscle tone and strength along with many other reflexes reveal many of the causes of ill health. As healing occurs, these indicators let us know whether we are on the right path.
We believe health crises provide an opportunity to learn more about our bodies and to discover where we have gone off track. When approached in this way, we have the chance to be even healthier as a result of what appears to be a health challenge. At our chiropractic care center, we assist our patients in transforming health challenges to greater levels of health and vitality.
We work with the individual patient to find the right dietary and nutritional program that best suites the needs of the patient. We are very selective in nutritional support and work with our patients to figure out exactly what they need so that they aren't taking a bunch of unnecessary stuff.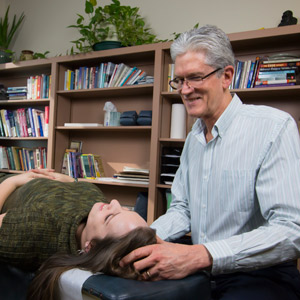 Our Patient Community
We love to see patients of all ages get better whether we're helping an athlete experience relief from a sports injury or working to relieve a young child's earaches. Some patients choose to come in for acute pain relief while many others see us on a regular basis as part of their overall health regimen.
Giving Great Value
Providing exceptional chiropractic care and high value are hallmarks of our practice. One of the ways we offer value is by offering free, no-obligation consultations. It's kind of like test driving a car. You want to see if chiropractic is a good fit for you and your lifestyle. We'll let you know if your condition is something that we work with. It's always our aim to give our patients the best possible experience.
Discover the benefits of natural and effective chiropractic care. Contact our chiropractic office today to schedule an appointment!
---
About Family Chiropractic Center | (512) 347-8033