Chiropractor Westlake for Natural Healing
Feel Fantastic at Family Chiropractic Center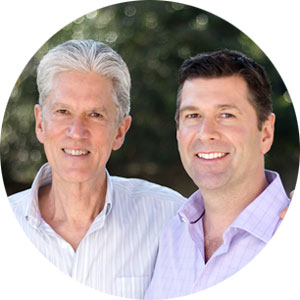 While conventional medicine looks to treat the body using prescription drugs and surgery, chiropractic is all about the body healing from the inside out – naturally. At Family Chiropractic Center, Westlake chiropractors Dr. Mark Sanders and Dr. Derik Sanders enjoy helping patients experience optimal health and wellness. We use a variety of safe and effective chiropractic techniques to help our patients get out of pain and back to the activities in life they love.
Help for More Than Back Pain
While chiropractic does an excellent job of providing relief from back and neck pain, it may help with a variety of other common conditions:
Allergies
Anxiety
Arm or leg pain
Depression
Headaches
Earaches
Pregnancy pain
Scoliosis
Patients Are Part of Our Family
At Family Chiropractic Center, we consider patients like part of the family. You'll always be made to feel at home at our warm and friendly practice. Kind and caring, our doctors take the time to listen to our patients' needs and provide gentle compassionate care.
Book a Free Consultation
If you're not sure if chiropractic care is right for you, we invite you to book a free, no-obligation consultation with us. We're confident you'll discover that chiropractic's many remarkable benefits can help you feel your best. Contact us today to schedule an appointment with one of our chiropractor Westlake! (512) 347-8033